Breakations: the New Vacation for Busy Couples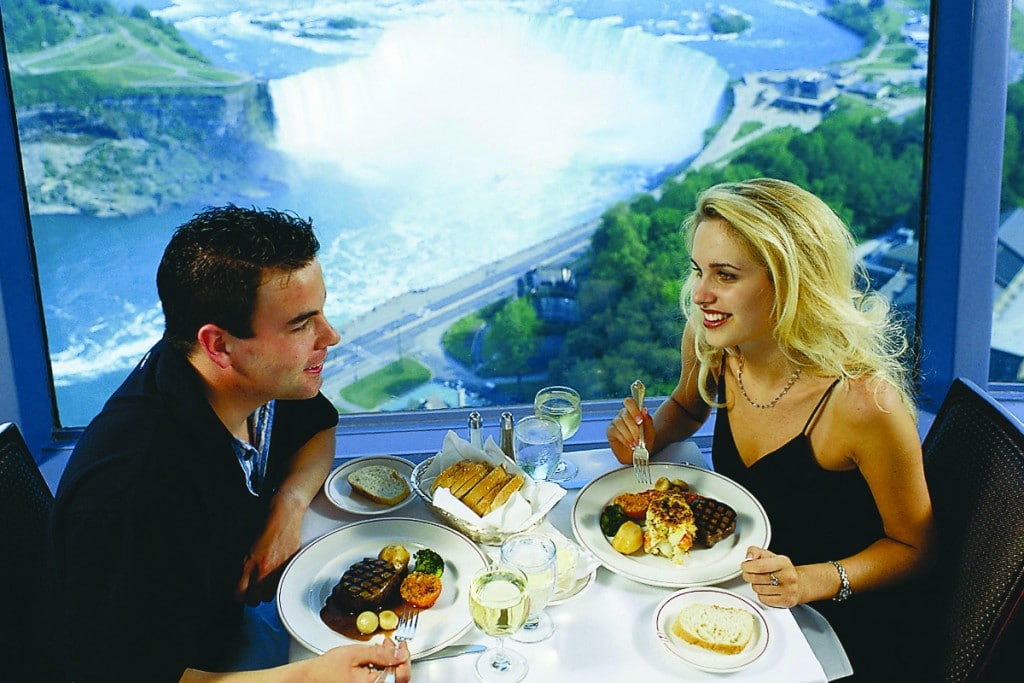 Breakations are the New Vacation for Busy Couples
You know what a vacation is (even if it's been way too long since your last one), and you have also probably heard of a staycation in which you take time off of work but stay at home in order to save money and hassle travelling. With the dollar at a low point a number of Canadians simply can't afford to travel outside of the country, even if they desperately need a break from the day-to-day grind of work and home life. Enter the Breakation —the latest trend hitting Ontario.
What's a Breakation? It's a short, relaxing break not too far from home, but far enough that you can experience the benefits of a true vacation – for less time and money. More and more couples from the GTA and surrounding area are looking to Niagara Falls for the break they need from their busy lives. Travelling the relatively short distance to Niagara Falls allows these couples the opportunity to:
Spend less time getting there and more time relaxing and having fun
Take advantage of last minute, spontaneous plans (and studies show spontaneity is good for your relationship)
Spend less money (which for some couples is the difference between going on vacation or not taking a break at all)
Use less vacation time (this is especially important if you have to take frequent days off for your young children's appointments. In particular, children who have just started day care or school tend to be ill a lot as they build their immunities – which means mom and dad are off as well)
Whether it's work or a short break from family life, couples can recoup and reconnect with a Breakation package at the Holiday Inn Fallsview, which includes:
2 nights' accommodation
Dinner for two at the Skylon Tower's Revolving Dining Room
Dinner for two at Coco's Terrace Steakhouse
Free wine tasting at a local winery
Free on-site parking
15% off select Skylon Tower shopping
With more than 650 reviews, Trip Advisor rates Holiday Inn Fallsview as one of the top hotels in Niagara Falls, Ontario. Still not convinced? The New York Times and the Huffington Post report that:
People who take frequent vacations are happier
Relaxing while on vacation is good for your brain
Allowing your brain to day-dream enhances creativity and problem-solving abilities
People who take vacations are more effective at their jobs
People derive happiness from planning a vacation – so researchers recommend taking smaller, shorter vacations more frequently rather than one large vacation every few years.
Psychology Today is just one of many publications that report couples who vacation together experience:
Stronger relationships
Improved levels of intimacy
Better communication
Opportunities to bond through shared experiences and collective memories
Better health and improved mental states
Slower aging (yes, science shows that vacations can help you stay young)
How to Make it Happen
Once you've decided you need a Breakation the next step is to book time off (consider taking an extra long weekend from work, or if you simply can't get away stay Friday and Saturday night), find a baby sitter, dog sitter (or both) and then book your accommodations. The season is certainly a consideration. Visiting Niagara Falls in the winter and summer will offer two very different experiences, which is why many couples choose to come to the area twice a year.
Niagara Falls in Winter
From Ice Wine Festivals to the famous Festival of Lights, there is lots to do in Niagara Falls throughout the winter. Catch a show, then watch the seasonal lights and fireworks from your hotel suite while enjoying a glass of champagne in your whirlpool tub for two. There's nothing quite as romantic as Niagara Falls in the winter time.
Niagara Falls in Summer
If you're looking to experience all that the Falls has to offer including the Maid of the Mist and summer concert series then you'll want to plan your trip in summer. It's a popular time to visit Niagara Falls where you can walk through the beautiful Niagara Botanical Gardens and then cool off as the mist of the Falls offers much-needed relief from the heat.
Don't forget to book your wine tour and consider visiting quaint Niagara-on-the-Lake or take in a show at nearby Shaw Festival, where you are sure to make memories you'll never forget.
So what are you waiting for? Book your next Breakation at the Holiday Inn Fallsview and take advantage of fantastic deals and luxury accommodation.