Hotel Reviews Are Key to Finding the Best Hotel for the Right Price in Niagara Falls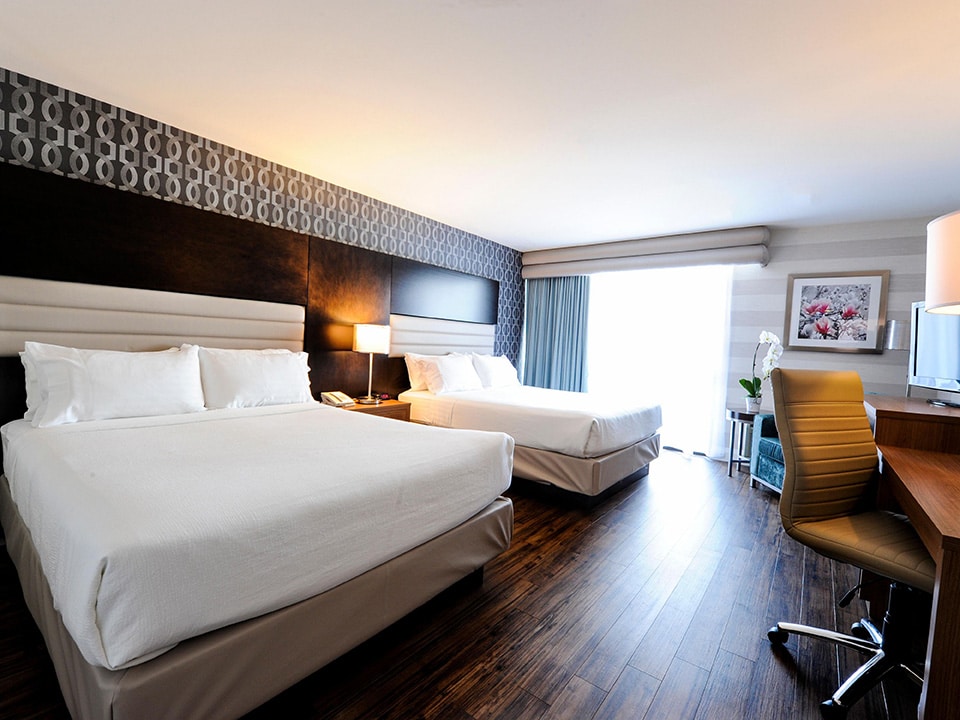 With more than 300 hotels to choose from, deciding where to stay in Niagara Falls is no easy task. Comparing hotel prices, room type, location and amenities would be difficult and time-consuming, to say the least. So for travelers who want to get the most value for their dollar, hotel comparison sites like Travelocity and Hotels.com are an important part of the research phase of your trip.
Recently, more Canadians have been choosing to travel within the country lately due to the low Canadian dollar. For busy couples and families in the GTA and Golden Horseshoe, short-weekend long trips know as "breakations" are popular this summer.
Based on popularity, reviews, prices and amenities, Hotels.com has recently named Niagara Falls as one of the Top 10 destinations for travellers from Canada. Hotels.com compares hundreds of local hotels, using the right sidebar to list the top hotels based on recent reviews. For example, a traveller in May, 2016 said that the Holiday Inn Niagara Falls by the Falls was "One of the more affordable hotels. Very clean. Walking distance to everything. No complaints!"
With so many options, reading recent reviews from other travelers is certainly a smart way of narrowing down your choices. Ensure the review is recent and be wary of the one-off bad review where there may be more to the story. One bad review among hundreds of good reviews doesn't mean that much – the guest could have simply had a bad day or unlucky experience. Instead, look to see if the hotel tried to compensate the guest for their negative experience (the good ones do). Of course, if there is a pattern of many negative reviews then you'll definitely want to cross that option off your list.
Review sites are also a great place to find information specific to the hotel. For example, do rooms on certain floors offer a better view? If so, don't be afraid to ask for your desired room location, as most hotels will be happy to oblige if they can improve your experience in any way they can..
Other insights that hotel review sites can provide for travellers include:
The best kid-friendly hotels and nearby activities

What the rooms were like

Honest opinions on dining options

Ways to save money

Warnings of tourist traps and money traps
When selecting your hotel you'll also want to compare:
Price

Location

Availability

Vicinity to nearby attractions

Parking (is it free?)

Star rating (make sure you understand the rating system)

Hotel chain rewards (sometimes reward collection towards a free room is enough to sway your decision)

Restaurants

Cancellation policies

Pet-friendly options

Kid-friendly options (look for hotels that are family-friendly and have lots of amenities for kids)
Doing your research is an important step to ensuring you book a fabulous trip. If you're trying to figure out where to stay in Niagara Falls or any other popular destination take a look at the reviews of other travellers before you book your trip.
If you'd like to learn more about what Holiday Inn By The Falls has to offer please give us a call at 1-800-263-9393!