Before There Was Tourism in Niagara, There Was Agriculture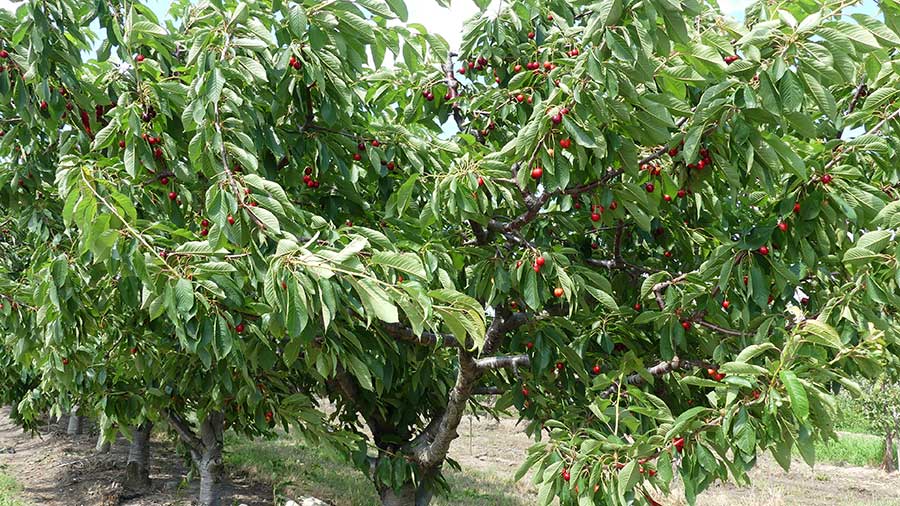 Before there was tourism, before there was wine and casinos and wax museums, there was agriculture in Niagara. And it's still one of the most productive and beautiful farming regions in Canada.
Basically, Niagara produces a lot of great fruit and vegetables that you can buy fresh from the market or at the roadside or at any of the 100-plus wineries across the region. It's worth the trip here alone just to go shopping for locally grown produce.
August and into September is the peak season for products like apples, blueberries, grapes, muskmelon and nectarines, peaches, pears and plums. Nuts, blackberries and strawberries are still available, too.
Niagara is known for its vegetables, too, and right now cauliflower, garlic, leeks, parsnips, potatoes, squash, zucchini and tomatoes are widely available.
In fact, the best of Niagara's produce will be on display in September at the Niagara Grape and Wine Festival, which runs from September 8 to 24. Numerous events are planned where top chefs will showcase locally prepared cuisine from locally grown foods, of course with lots of Niagara wines to go around as well.
The benefits of buying local produce go beyond the obvious – it's the freshest fruit or vegetables you can find anywhere. They're usually picked at the peak of their ripeness and are available to buy almost immediately.
You're also supporting the farmers and the people who work for them, protecting jobs and keeping your money in the community. And this – shopping for your fruit is half the fun. Talking with the growers themselves over their tables of produce at the market, or going to their farms or roadstands takes you into some of the most beautiful countryside Canada has to offer.
In some cases, you can take it one step further and go into the orchards and fields and pick your own fruit. The website NiagaraFamilies.com has a list of some of the Niagara farms that allow customers to do it themselves.
In Niagara Falls, a farmers market is held every Saturday, year-round, at 5943 Sylvia Place. That's close to the tourism area, directly behind the Niagara Falls Historical Museum on Lundy's Lane near Drummond Road. It runs from 6 a.m. to noon.
The website NiagaraGreenbelt.com includes a long list of roadside stands set up by local growers, with directions and a description of each site. As well, there are at least 10 regular farmers markets in the region, from Grimsby in the north through St. Catharines, Niagara-on-the-Lake and Niagara Falls down to Fort Erie and over to Welland and Port Colborne. For a list, visit NiagaraRegion.ca/government/initiatives/lfap/farmers-markets.