Father's Day in Niagara Falls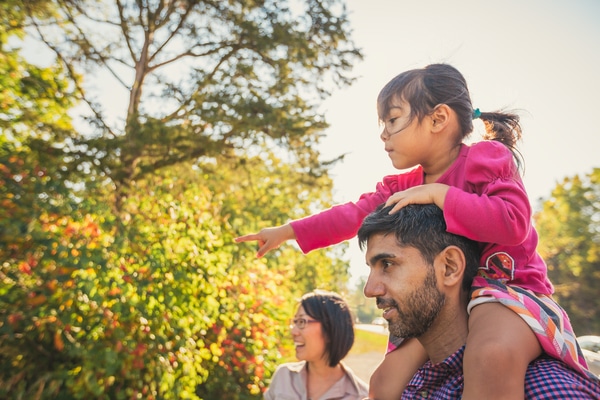 There's a million stories in the Honeymoon City.
This one is about making Dad happy on Father's Day.
First off, book at room at the Holiday Inn By The Falls.
It's situated right in the heart of the tourism district, so on this one day let's not overburden him with confusing route directions over strain his knees and hips with a lot of walking. It's his day, after all.
The hotel is on Murray Street, at the top of the escarpment overlooking Queen Victoria Park and beyond that the Horseshoe Falls and the American Falls.
That means it's a short walk or quick bus ride to all the places you're going to show dear old dad on or around Father's Day, June 16.
Hmmm, what would a guy like him like to do in Niagara Falls?
Well, nothing gets your heart racing like a little racing. That means a trip to the Niagara Speedway is in order.
It's a three-level go-kart track at the top of Clifton Hill, with twists and turns, straightaways and plenty of thrills along the way.
Don't be distracted by the view – you can see the falls from there, and the Niagara Skywheel ferris wheel towers over you. Just keep your eyes on the road, alright?
For racing of a different kind, maybe dad would like to take in a few races at the Fort Erie Race Track, a short drive down the QEW?
There's no charge for parking or admission, and you don't even have to place a bet. Just enjoy a few hours admiring the beautiful horses and the racing action.
If he does want to place a few bets, though, we have a few places in mind closer to your room at the Holiday Inn.
A few doors down on Fallsview Boulevard sits the massive Niagara Fallsview Casino and Resort. Gamble, take in a show, grab a meal or do a bit of shopping. It's all there.
Or on a smaller, more intimate scale there is Casino Niagara just off Clifton Hill. Same deal – lots of slots, table games, restaurants, but in a cozier setting.
The good thing about that place is it gives you easy access to Clifton Hill.
It has everything from the memory-evoking pleasure of mini-golf to the mind-blowing fun of fending off the undead at Zombie Attack laser games.
Clifton Hill also boasts a 3-D Wild West Coaster ride, Strike Rock N Bowl bowling and to catch his breath after all that, take a ride on the giant Niagara Skywheel for a view of the neighbourhood neither of you will ever forget.
At the end of the day, you'll be ready for a great meal. For starters, check out Coco's Steakhouse and Terrace Grill, right inside the Holiday Inn.
The menu there is great any time of the day.
Plus, using that as your home-away-from-home base keeps you right in the centre of all the Niagara Falls action.
If you can't plan a day there that Dad will never forget, you're not trying hard enough. It's all right there.