Nature in Niagara: Parks & Gardens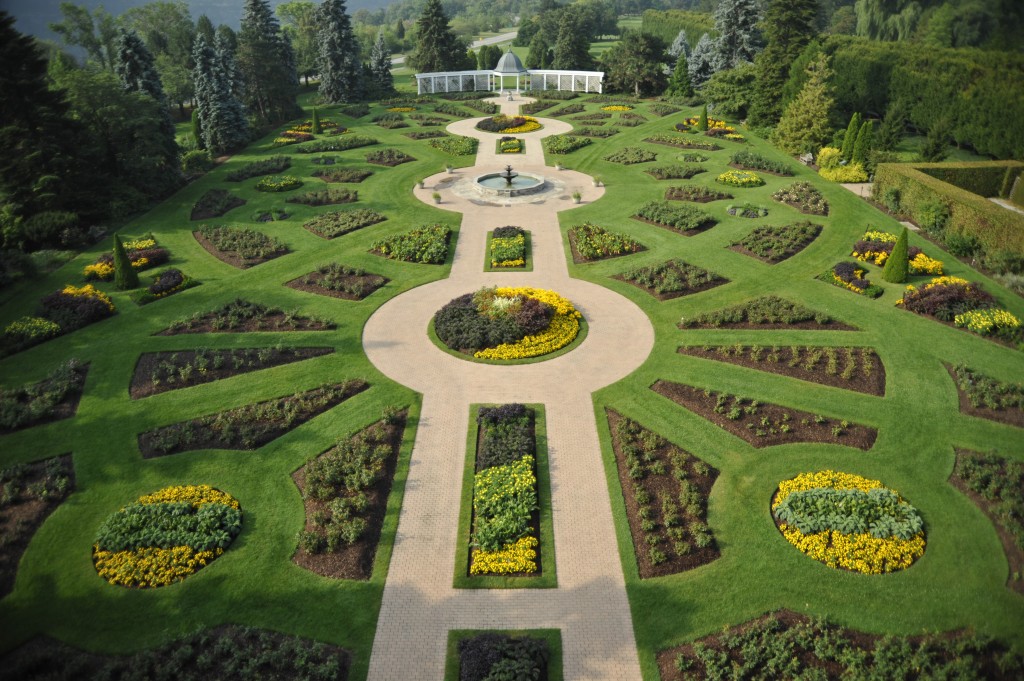 Niagara Falls is now being referred to as Little Las Vegas, with all the lights and bells of Casino Niagara, the Fallsview Casino Resort, plus nightclubs and bars with live music. It's famous for Clifton Hill & the District of Fun at the Falls, with museums, games, and souvenirs galore. Yet the pristine landscape accompanying this Natural Wonder of the World is what truly keeps an estimated 30 million people returning every year. The Falls are surrounded by world-class attractions, dining, and entertainment, so it's easy to be distracted by the glitz, glam, and energy of it all, which makes the lush gardens and greenery all the more charming and rejuvenating. This juxtaposition between nature and modernity makes for a rich vacation, with a full spectrum of experiences.
Take the time to discover the natural beauty of Niagara with a stroll through its stunning parkway and gardens, only a short walk from the Holiday Inn By The Falls. Bring a blanket and pack a picnic, or pick up some frozen treats from a vendor. Take a new profile pic, do cartwheels through the grass, people even get engaged here! Further along the parkway, you'll find the Botanical Gardens just a 10-minute drive North of the Falls. Also home to the Butterfly Conservatory, you'll have a memorable day that dazzles your senses. Saunter through 99 acres of stunning gardens, full of perennials, rhododendrons, azaleas, as well as shade, herb and vegetable plantings, a formal parterre garden, and a world-famous rose garden featuring over 2,400 roses!  It's a fantastic visual experience and a great place for capturing special moments in photographs.
Between Clifton & Murray Hill, across from the brink of the Falls, you'll find Queen Victoria Park at the heart of the Niagara Parks. Whether you want to walk along the pathway or rest in the grass, you'll be among flowers, trees, and greenery, all maintained by Niagara horticulturists. Queen Victoria Park is home to a rock garden, hanging baskets, a hybrid tea rose garden, and attractive carpet-bedding displays. Feel the cool mist of Niagara Falls in the air and the spectacular view of the Horseshoe, American, and Bridal Veil Falls. No wonder it's a popular spot for photo-taking, picnicking, and relaxation.
Looking for more than a stroll? For those who love to hike, the Niagara River Recreation Trail has 15 kilometres of paved pathways spanning six separate natural areas. From sandals to rollerblades or riding a bike, it's a smooth trail for all fitness levels. Remember to bring your water bottles, sun protection, and some snacks! Along with this trail, you might spot some exciting bird species and other wildlife. Niagara is home to a unique ecosystem, so remember to respect the wildlife and only observe from a safe distance. A day enjoying the calming sights and sounds of nature amongst Niagara's finest landscapes is just the thing to recalibrate from your everyday stresses.
Conveniently located, a few minutes from the Falls and parks, Holiday Inn By The Falls is also situated right in the middle of the Fallsview Entertainment District, with the Skylon Tower and Fallsview Casino Resort in close proximity, for the perfect mix of nature and entertainment. After a day of hiking in the great outdoors, rest assured that your air-conditioned room and our refreshing indoor and outdoor swimming pools will be waiting for you. Recharge and satisfy your cravings on our favourite terrace at Coco's Steakhouse located adjacent to our hotel, just follow the aroma of wood-fired pizzas and steaks.
Make sure you get in on the whole Niagara experience, with our parks and gardens in full bloom this summer. You'll find affordable rates and packages on our website Holiday Inn by the Falls or by calling 1-800-263-9393.