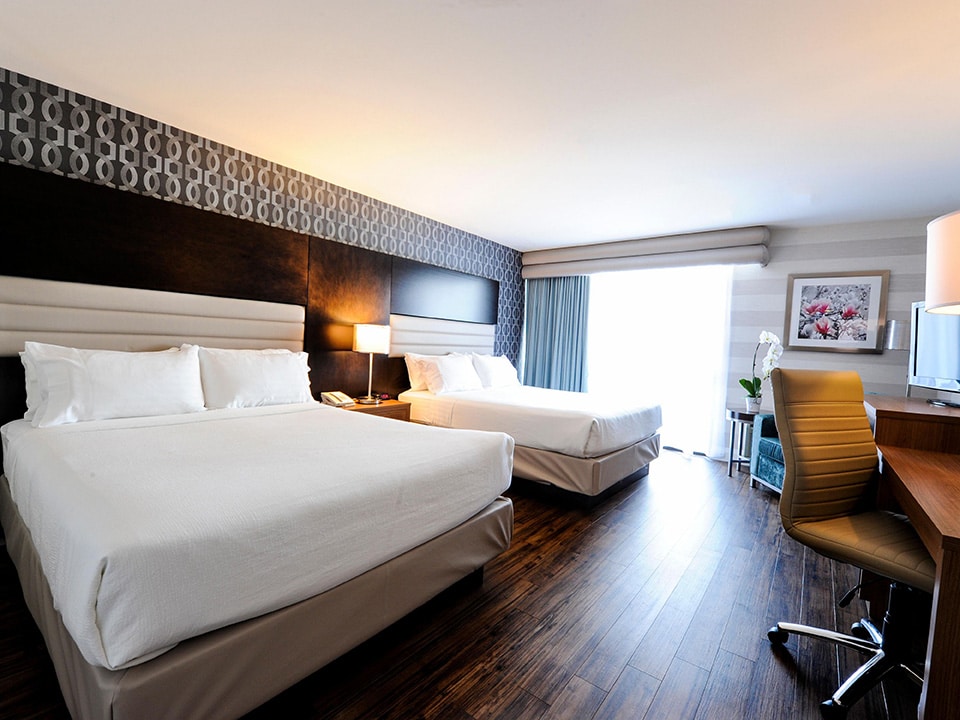 Amenities:
Fallsview Terrace Patio and Tiki Bar
Coco's Pizza Bar and Grill
Seasonal Nightly Entertainment
Free in-room wireless internet
On-Premise Laundry Facility
This recently renovated room features two luxury queen beds to accommodate two guests and a private balcony designed for your comfort! Feel at home with in-room coffee makers, ironing boards and PPV movies. Complete with marble bathrooms and free in-room Wi-Fi. Get the space and comfort you desire at an affordable rate superior to other hotels in Niagara Falls Ontario.
Includes:
Newly Renovated Rooms
Beautifully appointed guest room with private balcony
Deluxe marbled finished bathrooms
Coffee makers, ironing boards, pay per view movies